Loose Your Ego to Gain The Sale
When I was putting together the top 10 things Every Salesperson should know, in my opinion, a few weeks ago, I came across a very important thing that I know I have been guilty of. I see this with almost every salesperson at one time or another.
Loose your ego.
OK, I can hear screams of "I don't do that". But, it doesn't just mean that you are an obnoxious, salesy salesperson and you need to calm down a bit .
Allow me to compare it to a 22-year-old that is trying so hard to make it on their own that they don't want to ask anyone else for help. Maybe because they're embarrassed or maybe because they just want to prove that they are capable of doing it on their own.
Salespeople are the same way. And I will give you the same advice that I gave my twenty-two-year-old … you don't always have to do it on your own. You are not alone. I even heard people say that you don't have to be the Lone Ranger.
Whether it is a trusted co-worker or a manager. No one is going to judge you, and you will complete the sale and provide better service to your customer, which is the goal.
Let me put this another way – would you rather close the sale, give the customer a better experience, maybe even learn something from another sales person, and have a slightly bruised (and grateful) ego or have the prospect walk out the door, possibly to never return, while keeping your ego intact by making up a great excuse as to why at the prospect blocked.
Will this work every time? No. But in the case where the prospect is on the edge and needs just a little bit of encouragement on making the best decision, this is the perfect type – no matter how well-seasoned you are, loosing your ego to gain the sale is a win – win for everyone.
We've all talked about that trust factor, right?
Did you know having a co-worker come into your meeting for just a minute, to answer a question or give their opinion. Or say something nice like "You're in the best hands with Nancy" as they leave can help create that trust in closing the sale? It takes a big person to loose their ego.
Think of that twenty-two-year-old – when they allow you to help them the drama and quickly, doesn't it? They just wanted to hear that "Hey, you are not alone" and know that someone has their back, just like your prospects.
Sometimes we interchange the word "ego" with the word "confidence".
The definition of ego is a person's sense of self – importance. Especially when contrasted with another self or the world.
And the definition of confidence is the positive feeling of one's own abilities or qualities and the self-assurance arising from one's appreciation of them.
It's a fine line.
But can you see the difference? Ego is about recognition and you. Confidence is the knowledge that you are competent and self – aware that you possess the ability to help your customers and prospects.
Is it possible to be a top salesperson while keeping your ego in check, or at least grounded and humble? I think it is.
Here are some things you can do to help you loose your ego, and stay grounded and centered.
One thing is to do a self awareness check periodically.
Are you snapping your co-workers more than you usually do? Have you been doing really well lately? Do you feel you deserve special treatment because of your success?
Tough questions to ask and answer – but my guess is, if you're reading to this, it probably means you have your ego in check. Because you are actually taking the time and doing something to improve yourself, and your sales. For more on being a confident salesperson you can click here.
Another thing I have found that helps to keep me centered and loose my ego is … gratitude.
Be thankful for what you have; you'll end up having more. If you concentrate on what you don't have, you will never, ever have enough.

Oprah Winfrey
Expressing gratitude every day.
It helps keep us centered on what really is important in life. It helps you to remember how blessed we truly are, even if it doesn't always feel like it.
When you find things throughout your day to be grateful for, it helps keep you motivated and upbeat.
We should also be grateful for things that we don't necessarily think we should be grateful for
– like failures. Because throughout our failures, we can find a way to learn from them.
Some of my biggest failures have led to some of my biggest successes. And if I had not experienced these failures, I would not appreciate where I am today and how far I've come – although I know I have a long way to still go.
Our societies are currently learning from our failures, and it is painful, isn't it? But I am hoping for a much – need to change all over our world, and I am grateful to be a part of the change.
Are you grateful for your job and career, and the relationships you have me because of what you do?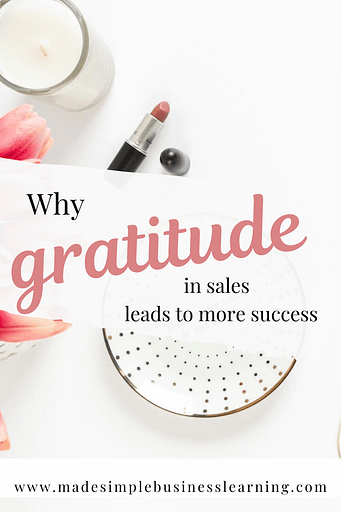 Sean Anchor, who wrote The Happiness Advantage, also wrote an article called The Happiness Dividend for the Harvard Business review.
In his article, he shares five things you can do everyday to train your brain for higher levels of happiness. He said, "gratitude, focusing on positive experience, exercise, and random acts of kindness are all ways to change the pattern through which your brains use work."
I found another article, The Science Behind Gratitude (and how it can change your life) by Derek Carpenter.
He writes about the benefits of practicing gratitude regularly.
I believe it's "practicing gratitude" because, as I said before, it's a choice. There are days we may not feel we have anything to be grateful for? Right?
Sometimes we get caught up in everything going on around us… things we have no control over. And we forget that we don't have to do this alone. We just have to loose our ego and allow other people in to help.
Practicing gratitude is something you have control over.
This may sound a little "Woo". But, if you are feeling confused, stressed, and a little bit overwhelmed lately, why not try loosing your ego practicing gratitude this week?
Try writing down three things today you are grateful for everyday in one week, and let me know how you feel. Does it help you to stay grounded, focused, and not ego-centered with your coworkers and your customers? Did you find you are actually selling more and less stressed?
Recent Posts