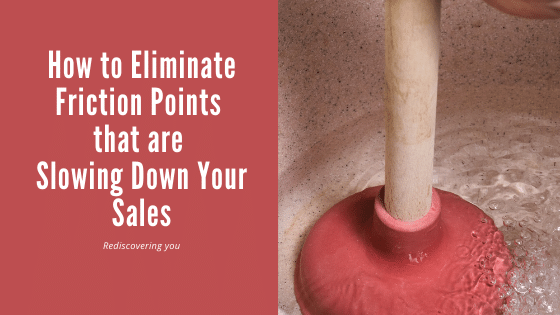 Friction Points –
Those things in your sales process that create confusion or resistance, and slow down or even stop your sales process. Eliminating the friction points in your sales will increase your sales and your customer's satisfaction rate.
Sales friction points can happen in many places. It might be a lack of focusing on the prospect or customer, or missing a step in your sales strategy. It can be glitchy technology, or a lack of training or preparation and how to use them.
The perfect sales process should run smoothly. It should have a clear starting point, guide your prospect with what to do next. And ultimately … how to get a prospect what they want and close the sale. Sometimes easier said than done.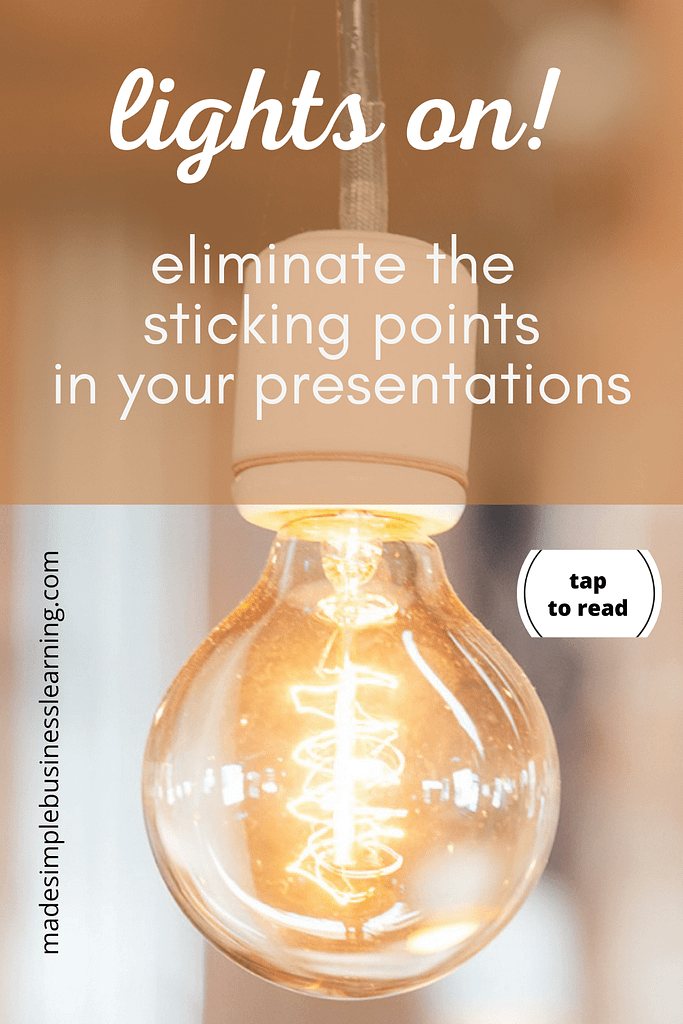 The first thing you can do to reduce friction points
is to identify the things that are causing the friction, or the slow downs.
Do you understand how to use the technology available to you?
Do you know how to identify the prospect's needs?
Do you understand the all of the steps of the sales process? From lead generation to the signing of a contract and collecting the money?
Or are the sources of resistance coming from the prospect being fearful or unsure of the decision they should make?
Not only can sales friction stop your prospect from completing the sale, it can stop them from wanting to buy from you – ever!
I'm sure we have all been at the customer – end of the sales friction. Where you have an experience so bad that you will never go back again. It could have been a rude sales clerk, or terrible restaurant experience.
Look at your sales process from your prospect's point of view.
What can you do to make their experience better? Are there certain parts of your sales process that you can repeatedly see frustrate your prospect or customer? What can you do to fix them?
Think like your customer – what would you need from yourself to buy your product or service? Provide the support and guidance your prospect needs to get the results they want.
Some "little" things that can make a big difference –
Are you easily reachable?
Do you return your phone calls, emails or texts quickly?
Do you get back to people with answers for questions?
As salespeople, we may not have control over every situation. but there are many things we do have control over. By doing the little things, you are showing your prospects and customers that they matter to you and that you care.
Take a look at everything you do in the

selling process.
From the very beginning to the very end, look for ways you can improve the customer experience and make it easier for them. Right down to your payment process.
Eliminate the barriers and sales friction points that would stop or slow down the sales process and stop the consumer from reaching their goals.
Because every prospect is different and has different needs, it's important to take the time to learn about each individual or company. Discover their specific needs and wants, and then tailor your products or services for them.
Sometimes people have done their homework and know exactly what they want, and sometimes they need a little more help.
Find out where they are, and help them from that point. Too many customers have gotten frustrated when a salesperson makes them go through an entire sales presentation, when all they want to do is pay and leave.
Meet them where they are and make it as easy as possible. Show them the path to a successful outcome. And lastly, get their acceptance on each step for each part of the agreement. These mini – closes help both parties, while providing clear feedback along the way.
When you get to the part about the money,

give them the quote

.
Make sure you have the ability to accurately give them the right amount. Going back and adjusting your proposal to reflect something you "left out" is an instant trust – killer. So get it right the first time. Get your prospects input on each item, with a "yay" or "nay". Review everything with them before you give them the quote. This enables you to get it right the first time.
Can you think of anything that you hear repeatedly from your prospects that you can do to improve their experience, reduce the friction points, and make it easier for them to get what they want?
When you can identify and eliminate these sources of sales friction before they happen,
the customer will get what they want and need faster,
they will be more satisfied, more likely to come back again, and
they are more likely to refer other people to you.
Because you know people are more likely to give you referrals when they are happy with the results. AND of course, the amazing experience you have provided for them.
Make a list this week of the things that you can do to eliminate the friction points in your sales process. That's your homework for the week, and a way for you to improve your sales.
Look at it from your prospect's point of view – how would you feel if you were your own customer? Would you buy from you or give up before the sale and why?
Leave your answers in the comments below about what you can do to eliminate the friction points in your sales process.
Other recent blog posts