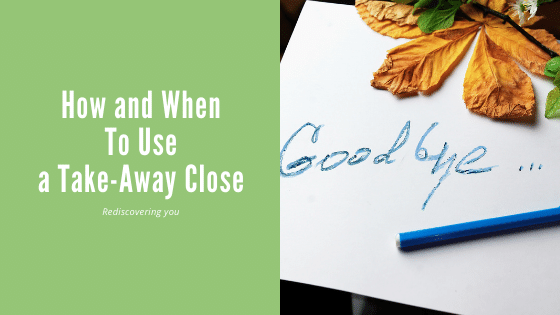 How did you end your last month, or should I say when did you end your last month? Did you give up too soon?
A couple of weeks ago I had to unexpectedly take a week off for a family emergency. When I came back last week, I didn't think there was any way I could even hit my quota, let alone my personal monthly goal. But I pushed forward, contacting those prospects I hadn't closed earlier in the month, or last month, and I finished in a pretty good place.
I focused heavily on phone calls, emails and texts typing and the take-away close.
Yes, a couple of prospects told me nicely they were not interested, but enough of them decided to get off the fence and make the decision to work with me, and I won the month.