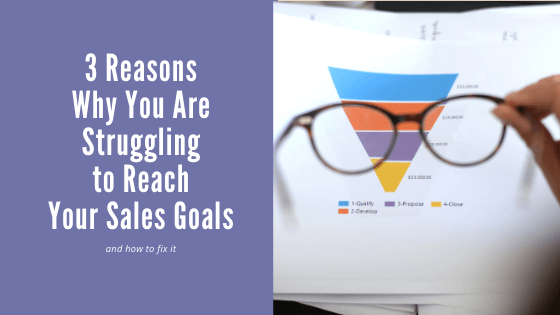 We all want it… Freedom, security, and well – being, right?
You probably started your career in sales so that you could have all three.
Freedom to spend time with your family doing the things that you want to do.
The security of knowing that you can pay your bills today and plan for the future.
Well-being – physical well-being and mental well-being. Living life as stress-free and drama-free as possible.
So why does it feel so hard sometimes? From my years of experience in coaching women in sales, people usually come to me for help after they have tried it on their own. The Wishful Thinker Stage in the Sales Transformation Roadmap. Where you believe you know what works, until it doesn't, and you become anxious, defeated, and uninspired.
Or when you've kind of figured it out and had some success, making $40,000 to $60,000 a year. But you know there's more and you want to scale. My job is to create highly confident, empowered sales women.
So today I thought I'd share with you three reasons why you were struggling to reach your sales goals… And how to fix it.
Reason 1. You don't feel like you own your day, or your time.
For read more