Is your company expecting more from you lately? Maybe they've raised your quota? Or expect you to have more activities or appointments in your CRM (Customer Relationship Manager)? Do you feel like the micromanaging is out of control?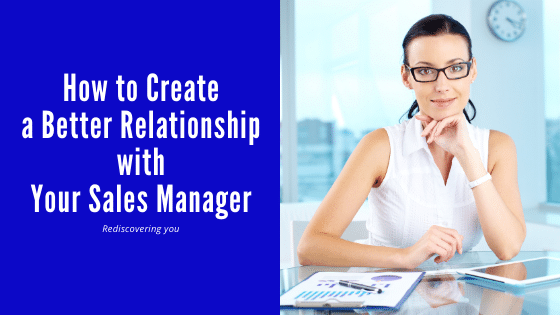 Something that I have found helpful, as more and more sales managers manage more and more through CRM, is to make sure you are communicating with your sales manager other than through your CRM. Even if you don't always feel like they're actually listening to you.
Is there a prospect you are having a difficult time closing? Is there an important sales conversation you have coming up this week? Why not create a plan in advance and bounce it off your sales manager?
This helps them to feel involved, allows them to set guidelines around discounts or strategy before you meet with the prospect, and may give you some valuable insights into an idea you hadn't thought about before.
Creating an open-door relationship with your sales manager goes a long way in these days of micromanaging through CRM.
Another newer tool I see with my CRM is automated tasks being completed for me. Because of the better communication between the sales programs I use, I am finding that presentations and sales are logged in for me in my CRM.
In the most recent Salesforce State of Sales report, a trend I see is that top sales performers are more likely to look at this "interference" for more sales data as having a positive impact on their sales.
When you change your mindset to understand that these upgrades to sales automation and CRM as a good thing to help you sell more, and you use them to your advantage to help increase your sales, your sales will increase.
Do you feel like your company is implementing more changes faster?
It's not your imagination! 71% of sales leaders say they implement changes faster than they did in 2019. It can be a bit overwhelming to keep up with, right?
I've been taking more notes during our weekly meetings, and dating them. I take notes right on my cell phone, and I find I go back and review them more often.
For one, because there's so much new info every week and
Two, because it changes all the time.
I also see these changes happening right in the sales tools I'm using. My point is that we as salespeople have to learn to be more adaptable and more able to decide what's important .
Thirdly, does your sales manager review your results with you monthly?
What if you reviewed your results yourself before you had that meeting? If you're not getting that review every month, you can learn to understand your results yourself and how to use them to improve your own sales.
And, instead of having a one-sided "this is what you did" meeting, you can turn that into a conversation.
For example, over the past few months, my "activities" have doubled, my appointments have increased 30%, but my closing ratio has not increased in relationship to my efforts. But my average sale amount has increased 10%, ultimately increasing my monthly sales by about 10%
While a sales manager might be confused by this info at first, because I keep an open line of communication, including my current sales cadence and sales process, it all makes sense.
It takes more touches to close a sale.
The days of 7 sales touches before you close a sale are gone. I've adapted by using more email communication, text, and increasing my follow-up between touch time from 3 to 7 days to 1 to 3 days, resulting in more "meetings" with the same prospect. This helps to build more trust and results in larger sales.
It allows me to have more flexibility in creating my prospect's experience, while not trying to explain to my manager why my closing ratio has decreased. It hasn't, I just spend more time nurturing each prospect to make sure I am providing them with the best possible solution tailored to their needs!
In Phase Two of the 5-figure Paycheck Sales Mentorship, there is a module designed to help you create your perfect sales cadence, including a suggested timeline and roadmap to help you move your sales through the pipeline faster.
Recent Blog Posts: