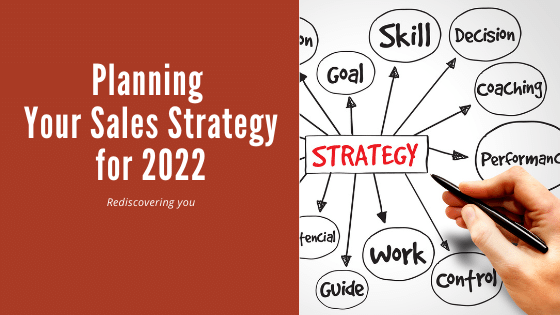 When planning your sales strategy for 2022, it's important to look back at 2021 to see how much you did accomplished this year!
This is something I like to do to finish out the year. Take a look at my analytics to see what I did that worked, and what didn't. As I begin to put together my plan for 2022 I look at what I can focus on to become even better.
So far I've published 56 episodes of the Sales Made Simple podcast. That's more than one a week!
I started the daily motivational podcast, The No Fluff Sales Minute. I love podcasting. And knowing that I can reach so many people each day and week to help you make more money.
The 5-Figure Paycheck Sales Membership started up in April! Digitally creating the Membership, and videos and sales trainings and the monthly coaching, instead of coaching face-to-face took some time. But there are members who have been with me since the beginning, and newer members. I appreciate them for helping me prove that this program will work, whether we are together in the same room or in different parts of the world!
I've also been more consistent with my blog, and now my YouTube Channel where you can see the live version of each week's podcast episode.
For all of these things, it was a matter of planning my content, and my time in a way that allows me to get everything done without completely taking over my life.
And, the podcast is quickly approaching 40,000 downloads. To say thank you, I will be giving away a Rocketbook Panda Planner. No more spending tons of money on yearly planners or wasting paper to take notes. You can fill in your daily, monthly and yearly calendar. Save it to your cloud for future reference, and magically wipe it clean with a damp cloth to reuse it again and again. There are even pages for goal setting and journaling.
I am not a paid advertiser for the Rocketbook Panda Planner. Someone shared it with me about a month ago, and I've been using it every day, and I want to share it with you!. You can now enter to win yours, and when we reach 40,000 downloads by the end of the year, I will be doing a random drawing from names of the people that enter, and sending one out to you the first week in January, so that you can organize and focus your sales strategy to win 2022!
To enter, go to www.salesmadesimplepodcast.com. Take a screenshot of your entry, share it in your Instagram stories and tag me @salesmadesimplepodcast. Every time you share it and tag me, you will get an additional entry and chance to win!
Last week I binge-watched an HGTV 6-episode series Home Town Takeover. Where Ben and Erin Napier take 4 months, and a lot of help from other HGTV home renovation people, and help to give new life to a small town, Wetumpka, Alabama. Yes, this has been out for a while, but it seems that I take Thanksgiving weekend to catch up and binge watch all the TV I've missed during the year.
So, how does this relate to your 2022 sales strategy?
Other than just making me feel good, it made me start to think about how just one small thing that you do in your own sales strategy can make a big difference in your outcomes and results.
Spoiler alert, I'm going to share one of my favorite episodes here. It's the one where everyone on the main street paints their own door. Not so that they all looked alike, but so that they all looked fresh and clean and gave each individual home a new personality and curb appeal!
What can you do to give your sales business new "curb appeal"?
When you're in sales, even if you are working for a large corporation, it's still YOUR business. What you bring to the table that is unique and different from what other salespeople bring. Why someone would want to work with YOU over your competition?
Maybe it's a unique approach to the sale. How you greet and meet your prospects. How you initially reach out to prospects to create an interest and bond. Or a special way that you follow-up with your prospects that makes them thank you for remembering them! Has that ever happened to you?
I like to ask this question to the people I coach in the 5-Figure Paycheck Membership Program …
What is one thing can you do today, this week, this quarter that will make the biggest difference in your sales?
First, think about your top objective, or your goal for 2022.
What's the biggest thing you want to accomplish next year? Do you want to increase your sales by 20%? 50%? Do you want more recognition from your management team so you can move up the corporate ladder? Or maybe you just want more "you" time, while continuing to sell like a rockstar?
Choose your top objective
And start to work through the steps that you need to accomplish this, always keeping the end in mind. Now look at the steps you wrote down. Taking more time to brush up on your sales skills. Holding yourself more accountable to doing the things you know you need to do. Closing that elusive big account that you know will make people pay attention. Or removing the clutter from your daily and weekly schedule so that you can focus on the things that will make you money and free up your time.
As you read through your 2022 sales strategy steps, which ones do you find create the most resistance for you?
You know, the ones that give you that anxious feeling in the pit of your stomach that you get by just reading them?
Do you need to spend more time prospecting? get some outside help from a coach or program that you've hesitated opening your wallet for? Does analyzing your results and planning for the future give you butterflies?
This feeling is showing you where you have the most resistance to moving forward in your sales journey. Once you do the internal work and learn where your resistance is, you can now work on overcoming that resistance.
For me, it was having more time to do the things I wanted to do this year. And it meant setting more boundaries and learning how to manage my time. Setting those new boundaries gave me that sick feeling. What if I don't call that prospect or client back or return their email at 10 pm? Will I lose them? What if I choose to leave my office at 5 pm instead of staying until 6 or 7? How will I ever get everything done, and still serve my clients and make money?
That nagging voice inside my head that always tells me I'm not doing enough, or I'm not good enough. That's where analyzing my results shows me with real facts that what I am doing is working, and I am good enough.
So I'll ask you again,
What is the one thing you can do or change moving into 2022 that will help you reach the objective you desire?
Take that inner critic voice and that place of most resistance and kick it to the curb.
The biggest challenges I see when working with my members is taking back control of your day to focus on what will give you the biggest results, and stepping out of your comfort zone to show yourself that you are enough and that you deserve the life you desire.
One small tweak or change can give a small town the confidence it needs to see the possibilities in their community. And one small tweak or change can give you the confidence you need to achieve what you want in 2022.
Thanks for being here with me today, and make sure to follow and tag me over on Instagram @salesmadesimplepodcast. Tell me your aha moments and takeaways from this episode, or share with me your biggest objective for 2022, and share this episode with a friend to help them in their sales journey.